Friday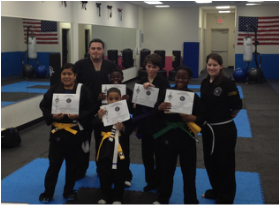 Great Kids Achieving Great Things:
Rank Promotions:
Stephanie -Yellow Belt
Daniel - Yellow Belt
Xadea - Green Belt
Xavier - Advanced Blue Belt
Michael - Purple Belt

Our low ranks overcame nerves, and our high ranks had great sparring!
Saturday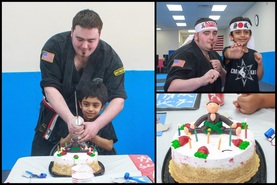 Devin Celebrated his Birthday Party at CMB Karate! Everyone had a fantastic time, and enjoyed the awesome cake (thanks Mom). Special thanks to dad for the awesome pictures.

Contact us know if anyone wants to book their Karate Birthday Party! They're a Blast!

Sunday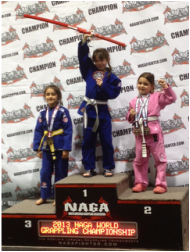 Congrats to the Tiffin8r her Second, First Place Finish in just a few months. She has been training really hard and has shown a lot of determination. Sunday Mrs. Cathy and I coached Tiffy to her 1st place victory in the gi Grappling division at the NAGA World Championships in Morristown, NJ. You've got a great mother who helps you get all the training you need and spends hours with you at karate and BJJ. She is very proud of you, as are we.
-Master Brooks