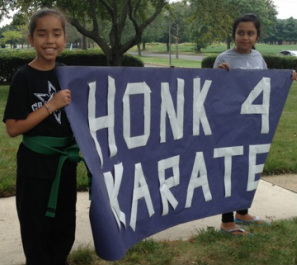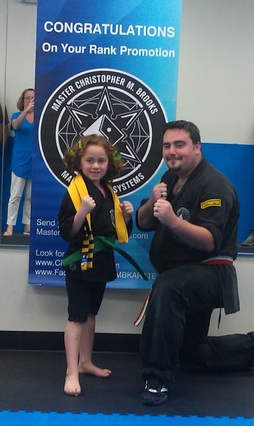 We had a blast!
Overall we had 13 kids, which is up from our 4 last year!
As you can see we also had some fun outside this year. We had a great time doing karate for the passing traffic.
Over 40+ honks!!!
Most of our students were going for under black belt ranks and were able to rank up on Friday.
Here is Sarah posing by our new rank promotion sign. Thanks for the pic Mr. Hemel!
Mrs. Cathy and I would like to thank all the students who participated, and of coarse their parents as well.
See you next year!